Monday, 13 March 2006
web site listed in London Observer News Article March 06
Topic: Trial over Holy Blood ...
How Dan Brown's wife unlocked the code to bestseller success

As the reclusive writer prepares to testify in the High Court, Joanna Walters in New York reveals the driving force behind the thriller's success

Joanna Walters and Alice O'Keeffe
Sunday March 12, 2006
The Observer
Dan Brown loves his goddesses. So much so that not only is 'woman power' revealed as the universal secret behind all the events in his novel The Da Vinci Code, but the real-life force behind the man and the book turns out to be his wife, Blythe.
Brown will be cross-examined tomorrow in one of the most eagerly awaited setpieces the High Court has ever seen. His evidence, responding to two historians who claim the book plagiarised their ideas, will offer the fans packed inside Court 61 in London a unique chance to hear the story behind the world's bestselling adult hardback novel in the author's own words.
Article continues




But the court has already heard that Blythe was the research expert behind some of the most colourful and intriguing themes in the work, which involves a search for the Holy Grail via clues hidden in Leonardo da Vinci's paintings.
Hitherto barely heralded, the older, more glamorous half of the Browns is emerging as, if not the 'real brains' behind The Da Vinci Code, then certainly a creative energy as indispensable to her husband as the Mona Lisa herself.
The reclusive and childless New Hampshire couple are a formidable literary team. Blythe, 53, the 'silent partner', has been her husband's artistic lodestar ever since they formed a relationship in Los Angeles 16 years ago. She is cited by Brown, 41, as his 'inspiration'.
'I think it's not jumping to too big a conclusion to think Blythe is the source of the art ideas in The Da Vinci Code, and she may have come up with some of the cleverest stuff,' said US author David Shugarts, who contributed to Secrets of the Code, one of the leading books aiming to explain Brown's bestseller.
Until this trial and since The Da Vinci Code hit the big time, selling 40m copies in 40 languages in just three years, Brown had virtually gone into hibernation, and Blythe has never given an interview.
His earlier book, Angels and Demons, is dedicated simply 'For Blythe', The Da Vinci Code's tribute reads: 'For Blythe ... again. More than ever.' These days she is, 'more than ever', the intellectual catalyst, sounding board and initial judge. 'She is an enormous Da Vinci fanatic and really got me extremely interested in this topic,' Brown said of his wife. 'I became a believer the more time we spent in Europe in these museums. Plus, she's a great editor.'
She is also a woman of mystery. Dan has always described Blythe as a painter and art historian. But after curious researchers failed to unearth an alma mater where she had qualified in either of these fields, Brown referred to her as an 'art history buff' instead. Painting is mainly her hobby.
Shugarts added: 'I think she paints and sculpts and Dan always put out an image of her engrossed in marble dust and the smell of oils in their house, but I do not know a single soul who has seen her art.'
Little is known of her background prior to meeting Dan, except that she was a Californian girl from Palmdale. They first chatted in 1991 when Blythe Newlon was director of artistic development at the National Academy For Songwriters in LA. He must have looked the classic overgrown choirboy when he turned up in LA after double-majoring in English and Spanish at Amherst and kicking around his native New Hampshire recording a little demo-tape of songs he had written about animals.
'It didn't take long for Brown to get his first big break, and Blythe was instrumental in making it happen,' writes Lisa Rogak in her unofficial biography of Brown. Blythe whistled up experienced names to help make his debut CD, then publicly declared him the next big thing, telling the LA trade press in a release: 'We fully expect Dan Brown will some day be included in the ranks of our [the academy's] most successful members, talents like Billy Joel, Paul Simon and Prince.'
She also took an unusual step for an academy executive, becoming his manager - and secretly his lover. But stardom failed to beckon and he persuaded Blythe to retreat with him to his genteel home town of Exeter in 1993. He had been plugging away at singing and part-time teaching, thanking Blythe on his second CD 'for being my tireless co-writer, co-producer, second engineer, significant other and therapist'. He had even recorded a song about telephone sex and another with a sado-masochistic overtone called 'Sweet Pleasure in Pain', which has certainly raised some eyebrows about the nerdy guy and his powerful wife.
However , even as he switched from music to writing, they only muddled along until everything changed with The Da Vinci Code. Brown had had his appetite for Renaissance art symbols whetted previously, in Seville. But calling Blythe an 'enormous influence', with her vibrant imagination and burgeoning knowledge in that direction, he hit the literary jackpot.
'He knew the plot would revolve around art, as his interest in the subject had been rekindled since he met and married Blythe, with the help and support of Blythe, Brown felt he could do anything,' writes Rogak.
They married quietly in 1997 at remote Pea Porridge Pond near his parents' house, near the New Hampshire-Maine border. Having lived in Exeter in an old mill for 10 years, the low-key multi-millionaires currently live in a modest house in coastal Rye. A large house is being built on a secluded plot up a private drive in woodland nearby, that will serve as their new creative hide-out.
With rumours of writer's block for Brown on the overdue sequel, fans hope Blythe is living up to this description from Dan: that 'best of all, she doesn't let me get away with anything'.
Throughout The Da Vinci Code, Brown holds up the notion of the 'sacred feminine' and omnipotent goddesses. His heroine, cryptographer Sophie Neveu, is brave, sexy and assertive - to be played by Audrey Tautou in the forthcoming film. And the confection that Mary Magdalene was Christ's wife and that her remains represent the Holy Grail has Brown's hero Professor Langdon, to be played by Tom Hanks, crumpling in awed submission at the end. Brown's last line says it all: 'With a sudden upwelling of reverence, Robert Langdon fell to his knees. For a moment he thought he heard a woman's voice... the wisdom of the ages... whispering up from the chasms of the Earth.'
Secrets of the sequel
Little is known about The Solomon Key, the sequel to The Da Vinci Code, other than Dan Brown has confirmed it is set 'within the oldest fraternity in history ... the Masons'. The lack of detail, however, has not prevented code-crackers from trying to predict its plot. On websites such as cultofdanbrown.com and darkprotocols. com, speculation has been raging.



Brown's publisher, Doubleday, has revealed that clues to the subject matter are disguised on the jacket of The Da Vinci Code. A faint grid reference on the cover points to a sculpture called Kryptos, which is covered in 1,800 letters of code, in the courtyard of the CIA's headquarters in Virginia. Another clue - only visible with a magnifying glass - spells out the message, 'is there no help for the widow's son?' - apparently a masonic call for help linked to Joseph Smith, founder of the Mormons.
Books already claiming to reveal the secrets of The Solomon Key include Secrets of the Widow's Son. It describes itself as an 'explorer's field guide' to the book. The Guide to Dan Brown's The Solomon Key, by Greg Taylor, suggests the book will explore the Skull and Bones fraternity at Yale, to which George Bush and John Kerry both belonged.


Friday, 3 December 2004
TOPIC OF BROWN'S LATESTBOOK?
Now Playing: HINT--REV. FARIKAN'S SPEECH IN WASHINGTON D.C.
In THE SOLOMON KEY Brown will take us on a tour of the nations capital and utilize the Masonic imagery scattered throughout the cities street design and buildings the unlock Solomon's Key which is based on the ceremonial magick book of the same name.
Probably used the book Masonic Architecture as he vast "reference material" together with a couple of new age books published by Lewelyn on Clave Solomon.
Another puzzle-laden treasure hunt.


ANSWERS TO DIGITAL FORTRESS CODE CHALLENGE
Mood:
cheeky
128-10-93-85-10-128-98-
112-6-6-25-126-39-1-68-78

wecgewhyaaiortnu
(AGAIN CEASAR HAS THE ANSWER!!)

wecg
ewhy
aaio
rtnu

IT'S THE NSA'S MOTTO
STILL STUMPED??

okay look over your shoulder because .....



we are watching you

Thursday, 3 July 2003
Chat room's great! Thanks!
Mood:
a-ok
Thanks for the forum.
Anyone know what this says and where you'll find it? It's on the path to the Templar's Treasure!
Buy paperback version at Amazon.com
Attention Fans!! Discounted "Buy Together" paperback versions from amazon.com


Click here to buy paperback version today!! At amazon.com
Wednesday, 2 July 2003
See chat link at right ..already many members!!
Mood:
a-ok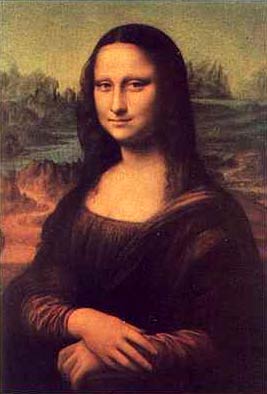 Go to chat link at right >> to chat it up, post questions about the challenge, ask questions:whatever you want. Membership open to all!!
Wednesday, 7 May 2003
ENIGMA CODE FOR WWII
From: "SECRET CODE BREAKER - A CRYPTANALYST'S HANDBOOK II"

Enigma message from German General Kesselring to General Rommel in Africa on 24 April. British cryptographers decrypted this and subsequent messages that eventually led them to the discovery that Rommel was receiving valuable intelligence from German cryptanalysts, who had broken the American BLACK CODE. - ciphertext

UOHYD VOUYK XKGHB ILLWO EPNSW FBUMQ JCJYK RCCZC JYIYQ DFANV WDQSN PVIJO XBREC RRHUU DZPGH IMXHZ



Do you think that these secret societies are real?
So, is it just fun to read about secret cabals and the search for the Holy Grail and the Lost Ark or did Brown have a deeper message?

Has anyone read Holy Blood, Holy Grail?

Anyone know where Brown got most of his iformation on Da Vinci and what's the famous Hoax that Da Vinci's credited with?



Here's the answer in code but of course:



VJG UJTQWF QH VWTKP



HINT: WHAT DID COMMANDER STATO DISCOVER MISSING AT THE END OF DARKPROTOCOLS? WHO CONQUERED GAUL?
TRY YOUR HAND AT THIS ONE!!
Btvnecvbcb reu cqn Vyydzvercv jafcn ve tfun cf qvun oafz cqn Vehdvbvcvfe.
ANSWER FOUND AT: cqdex.tfz
Hint look for repeating adjacent letters and think who were the villians in ANGELS AND DEMONS AND DARK PROTOCOLS
CAESAR CODE
REMEMBER THE CAESAR CODE FROM THE BOOK? IT'S A SUBSTITUTION CODE BUT YOU HAVE TO FIGURE OUT THE KEY.

ECGUCT ECOG, UCY, EQPSWGTGF

I'LL SEE HOW MANY TRY AND IF NO ONE GETS IT I TELL YOU WHERE YOU CAN GET A FREE CODE BREAKER

TIM
Newer | Latest | Older