The Future
The Truth Is Out There!
Or In Here!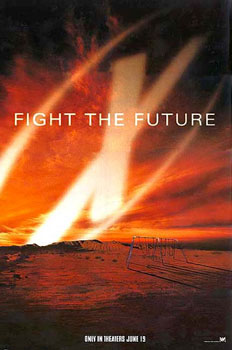 The X-FILES, THE X-FILES
Some possibilities for the New World Order!

"He's got the whole world in his hands ... "


Sung by the Up With People Singers!

Yes, above we see Mr. Rogers The Elder ... taking charge of the End Times which of course kind of depends upon which calender you're using. Think about it on the bus!

To the right we have Presidente Bush making the Signum Satanus (that's Satan's Sign for all of you who have forgoten your Catholic-high-school Latin like I have. But never fear my democrat friends--President Slick Willy used it, too!

World Goes On As Usual Because ...


They're Already Running the Show!

Enter content here



"Ms. Hottie"

Anna Nicole Smith's TV Show


150 Cable and Dish Channels and She's On Every Last One!

"Take Me to Your Leader, Art Bell !"


Queen of the Galaxy-- Invasion Force

So these are some of the possible outcomes of life as we know it or knew it under the boot heels of Protocol-17 a.k.a. The Illuminati! But what are some of the signs fortelling the End of Days? Ask yourself these questions.

Do you find yourself relating to Ozzy Osbourne as a parent and not a rock star?
Do you understand the defference between an HMO and a PPO?
Do you think that Bare Naked Ladies is a porno movie?
Do you think that Will and Grace should be on at a later time slot to protect American youth?
Do you see a strange and unfamilar face staring back at you from the mirror? A face complete with double-chin and no trace of acne whatsoever?
Do you find that invisible entities are hiding your car keys and beaming microwaves into your brain, causing you to forget what most people never knew?

If you answered yes to all or even one of these questions--my friend--it may be too late! The answer is encrypted in code below:

TRAF LO N R U

But what are we to do you ask? I can only speak for myself. This author intends to ....

Grab MY Hennie ... Kin


And Shagg!! Oh Behave!



"Their Back"

Who Came From Outer Space ?


Answer: You Did!

"Oh, I get it. But which one of us is the higher


lifeform?" Brittany asked. "The one that DOESN'T lip sync, dear."

The Beginning of the End!


The End of Days! On No!

Father of the Year?


Papa Don't Preach ....



PROTOCOL-17: A CONSPIRACY THRILLER E-BOOK
Photos: Vatican,Chicago, Lemuria, ...