Photo Gallery for "THE OTHER"
"By the pricking of my thumbs, something wicked this way comes." Shakespeare adapted and made forever infamous by Ray Bradbury.
Pentagram: mark of the cursed!
The "Lost Boy"
"So vague, yet so immense. He did not want to live with it..." Ray Bradury

Music Soothes the Savage Beast!
The "Doomed" Virgil Cage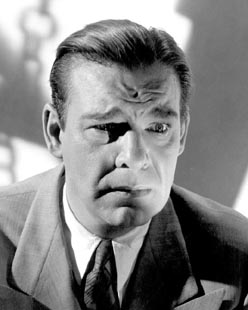 aka Lawarence Talbot
Nurse Connie ...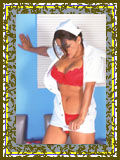 She regreted working the graveyard shift ... all alone!
"The sight of her long, supple, scissoring legs--
caused the shift. It was a makeover from the Jerry Springer Show with Lon Chaney Jr. as the stylist"
The Other as Giant Harpy!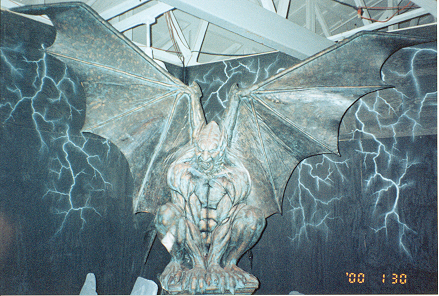 "Death Wing!"
Artist's Sketch of "The Other"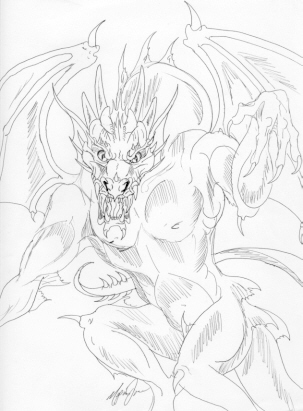 The Other is a Shape Shifter. During the course of the novel he assumes the form of a giant Harpy and a werewolf. He has been mistreated by the Brotherhood--
P-17 and black ops projects funded by the government.
From a writer's viewpoint he serves as an anti-hero: a troubled soul who is tormented and ashamed of his actions. He acts as a beast and a monster one moment, a savior and rescuer the next. The late Joseph Cambell believed that all fiction contains elements of mythos: the wise old mentor, the epic hero, and the Shape Shifter--the character who's loyalty and motivation wavers. The puzzle!
Here's a chance for you to contribute.
Would you believe Susan being rescued by The Other
? I didn't think so! Maybe Ted Turner?
Gimme that mouse!



Below are some story boards from a "Vampira" comic (see links for info on where to get it). These scenes relate well to the action of the climax. Yeah, okay ... so the truth is I thought you could use a little T&A and a dose of violence. Josey, along with our band of heros, rescue the fair Sheila from the clutches of the Evil Dr. Ordinaire ...

She has a little help from Der Golem, too!

What vile and prophane ceremony is about to take


place deep within the bowels of the Drexler Estate?

Sheila on the Wheel of Fortune ...


"Vanna, eat your heart out, " Ordinaire said in a Merv-Griffen-like high-pitched voice.

It's Mossad Agent Josey to the rescue!


Stop staring at Vampira for cripe's sake!

"DER GOLEM" devoid of soul, devoid of speech ...


The Kabbalist's man of clay. Devoid of pity: an abomination!