ANGELS AND DEMONS PATH OF ILLUMINATION CONTEST ANSWERES AND CHEATS TO PUZZLES!! BELOW and CODES TO ENTER AT ALTARS OF SCIENCE WEB SITE!

The Da Vinci Code and Angels and Demons only hinted at the truth ... Book Review March 2006

Solomon's Key: The Lost Tomb of Jesus.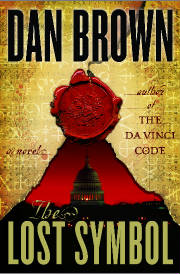 CLICK ON SOLOMON'S SEAL BELOW TO ORDER SOLOMON'S KEY THE CODIS PROJECT AT AMAZON.COM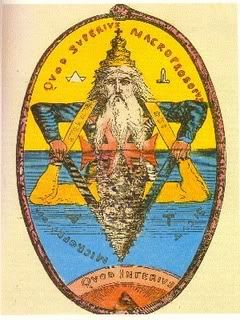 "keywords"CONTENT="illuminati conspiracy, The Da Vinci Code, Dan Brown, DaVinci Code, ambigrams, vactican thriller,government conspiracy,conspiracy theory, alien conspiracy,umberto eco,protocols of zion, name of the rose, Dan Brown, ambigrams"
CLICK HERE TO DOWNLOAD LOOK INSIDE THE BOOK!
ANSWERS TO SYMBOL QUEST CHALLENGE!!!

PHONE NUMBER CODE AT BOTTOM !

Here are the solutions. You'll have to Google the symbols themselves if you don't know what I'm referring to with my answers. The numbers are the order I got the questions in, but they are random for each new challenger:

1. Sounds like a resident in the Garden of Eden: "Atom" (Adam)

2. Without End: "Infinity"

3. Hood ornament for Emil Jellinek's daughter: "Mercedes"

4. An age in the hair of broadway: "Aquarius"

5. Iesous Christos Theou Yios Soter: "Ichthys" (Christian Fish symbol)

6. The fork of Zeus's Younger Brother: "Trident of Neptune"

7. Opposing yet unified. "Yin and Yang"

8. Proofreader's mark from Latin "delere": "Delete proofreading symbol" (squiggle with loop at top right)

9. Kafka, Poe, or Khepri Embodied: "Scarab" (Egyptian Dung beetle)

10. Robert Langdon's favorite symbol: "Ankh"

11. Who uses this symbol? "World Health Organization (WHO"

12. Greek Goddess of Triumph: "Nike"

13. Alpha's antithesis: "Omega"

14. Octothorpe: "Hash" or "number" symbol (#)

15. Zeus's games: "Olympics" (the rings)

16. Latin 'recipe' offered by doctors: "Rx symbol"

17. Quicksilver: "Mercury"

18. Anagram of 'Madras Pen': "Ampersand"

19. Venus's Hand Mirror: "Female/Venus symbol"

20. The Golden Ratio: "Phi" (circle with a line through it)

21. Centaur archer: "Sagittarius" (diagonal arrow with a line through it)

22. Meditative chant: "Aum"

23. French monarch's lily: "Fleur de lys"

24. Silence for Berlioz, Bizet and Bartok: "Crotchet rest" (musical symbol)

25. "Fourth rock" from the Sun: "Mars/male symbol"

26. Leo's chaste neighbour: "Virgo symbol"

27. Circle's circumference divided by its diameter: "pi"

28. Scribe of Sidereus Nuncius was first to see rings around it: "Saturn"

29. One-eyed man + two ravens: "Odin's shield" (circle with a cross)

30. Hieroglyph of seven body parts in one: "Eye of Horus"

31. Casanova, Mozart, Houdini had this in common: "Freemasonry" (Compass and square plus G)

32. The "S" in Mozart's "D.S": "Del Segno"

-----

Two more of the clues that I've been told are in the Symbol Quest (thanks 'Sari Valon') are:

33. Demisemiquaver: "Musical note"

34. Bogart's falcon: "Maltese cross"

Once finished, Dan Brown announces that 33 signed copies of The Lost Symbol will be won by the first 33 people to solve the book cover cipher (which is apparently a phone number that you have to ring).

However the code of numbers is barely visible on the front cover but here it is.

Outside: 22-65-22-97-27
Inside: 22-23-44-1-133-97-65-44

LIke in Brown's Digital Fortress you will need the book itself to decipher the code....

For much more visit Greg Taylor's site.
THE VRIL SOCIETY AND THULE SECRET SOCIETIES ... THE FOUNDATION OF NAZI GERMANY'S EVIL READ ABOUT IT ALL IN "THE VOYNICH PROJECT:NEPHILIM RISING"
SEE VIDEOS FROM DISCOVERY CHANNEL SPECIAL ON THE VRIL SOCIETY--V-2 ROCKETS, UFO'S, SENSUAL LONG-HAIRED MEDIUMS WHOSE CARNAL METHODS HARVESTED THE SECRET POWER! NAZI HUMAN EXPERIMENTATION'S TRUE PURPOSE...!
CLICK HERE FOR LINK TO THE VOYNICH PROJECT AND THE POWER OF THE VRIL!!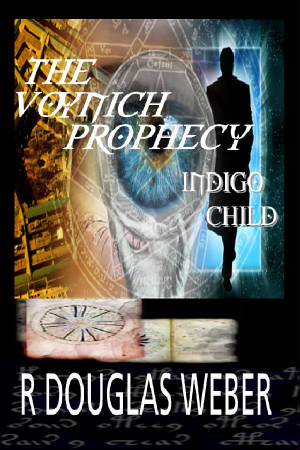 WHEN YOU DARKEN ILLUMINATI YOU'LL SEE ALTARS OF SCIENCE ... A WEB SITE WITH A TICKING COUNT DOWN AND THE ANTI-MATTER BOMB HERE'S THE LINK
Codes to enter or submit at Altars of Science web site!
THERE IS ALSO A SECOND !SECRET MESSAGE HIDDEN IN THE ALTARS OF SCIENCE. COM WEB SITE!! SCROLL DOWN IF YOU CAN'T FIND IT. HINT "WHERE IS THE CODE FOUND ON A WEB SITE?"
It's found in the source code of the page!!
Which contains the hints on how to get the codes to enter.
What are the 4 things, the four pillars ?
- if you count the digits spaces on the code field it has a total of 8. This however doesn't mean all the codes are 8 digits in length. This is important to know. The shortest code is 4 digits and the longest one is 8 digits.
ie. (THESE ARE NOT THE CODES):
- 6784
- 67895432
- 67836
- 678930
- If you're thinking about numbers mentioned on the book, like "666″, or "503″, or "5″ & "2″ (the Illuminati number?) or any other number, don't waste your time, none of the numbers have anything to do with these.
There are 4 codes, and 4 things are constantly mentioned in the story (4 elements, 4 cardinals, 4 altars, etc.) Choose your group of 4 words and give them a number based on the alphabet.
Hint:
ABCDEFGH…
123456789…
A simple number substitution code for the English alphabet.
Earth Air Fire Water
Sorry to disappoint you but what is revealed is only raw footage of scenes from the film of characters who are killed off!
LINK TO ANGELS AND DEMONS PATH OF ILLUMINATION CONTEST!! BUT READ THE FOLLOWING CHEATS AND HINTS FIRST!!!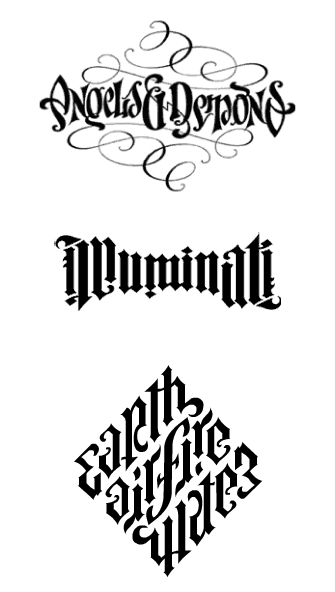 The following hints are designed to get you started with the first Angels and Demons Path of Illumination Challenge: EARTH. This puzzle is a clever marketing tool designed by Sony Films to be enjoyed by all and the hints fall under the fair use copyright laws.

Where is the EARTH SYMBOL???

If you're looking for the EARTH symbol in Photosynth, it's on a chair directly behind where you start off. Just keep rotating and you'll see it clearly in white text.

Where is the AIR SYMBOL as in DVC it's in plain sight!

From the start point, keep moving to the left end of the room until you face a wooden door directly in front of you. There should be one of those green rotating rings now floating in the picture. Move it around until you see AIR in white text on the left half of the door, around the black door knob area.

Where is the FIRE symbol hidden??
As for the location of FIRE, to clarify, it's in white text on the front of the black chair by the couch in the other room. This is the chair furthest from you. Look for a pic that's slightly distant from the chair, not a closeup.
If you're having trouble with fire level 3 and the patterns don't make sense:

fire level three consists of
one 2
one 6
one 8
and
three 5s
a hint to solving fire. to find out what numbers are in the answer always do 1,1,1,1 submit, 2,2,2,2 submit and so on. If there are any 1s in the puzzle, you'll get the amount in the white circles that show, if there are any 2s same thing. Do the consecutive combination for all but the last number (if there are numbers 1-8 do all the way up to 7,7,7,7,7,7) to see how many of those each are in the combination. Then using process of elimination find how many of the last digit there are. For example, the third solution has an eight in it, but by using subtraction (you already found it has one 2, three 5s, and 1 six, and 0 sevens) you can tell that the last digit is one 8 because there are only six digits in the solution. (1+3+1=5, no sevens, therefore one 8).

4. Where is the Water symbol?

The WATER photosynth icon is on the desk. Just push the 'play' button and let the pictures scroll. You should be able to see it quite easily. It must be in focus and clear, so keep tilting and changes the angle until it is, then right click to submit that you found it!

Hints for playing Water games.

You have to look ahead. If you want the block standing up in the hole, then it will have to be lying down in a two-square space beside the hole. Next, think about how you can get the block in those spaces. Work backward. There will be some blocks that you must be upright on and some you must be on the side.

One more hint and it's a little difficult to understand, but: If your block is standing up one block short of where it needs to be, you have to lay the block on its side and roll it backward one, then put it back up and you should be where you need to be. Many times you will have to make several moves to maneuver your block in a small area. Trial and error at first, then I promise you'll get the hang of it...

One of the tricks is that you have to back up to the original BLOCK of squares you started on, switch your water tower around so that say…you are one block 'forward' or 'backward' than where you first started, then proceed forward again. I noticed many of them are NOT straight lines forward. It takes trial and error to see where the tall end of the block will fall. Sometimes you will have the length of it line up one block over or back. (re: you have to 'roll' it over instead of end on end). But I noticed that a lot of the water puzzles involve backing totally up to the start blocks and going forward again. It's like tumbling them end over end, side over side to see where it falls…but as stated, many of them require going back to the start spot.


The object of the first challenge is to move the glowing orb through the various chambers with the least amount of clicks or the lowest numerical score.

Let's look at your keyboard. The Z key rotates the whole board to the left and the X key rotates it to the right. Use the rotate feature to save keystrokes and cause the ball to drop.

Here's a start but you may try other solutions!

Hit the X key to rotate the board to the right. The orb will fall to the bottom, now hit your right arrow key 3 times and the orb move to each lower block and will fall through the opening.

Hit Z key to rotate the board to the left. The orb will now be on the bottom… hit the left arrow one time to move orb toward the blocks to your left, then hit the up arrow to jump while quickly hitting the left arrow to jog left(do this twice) until you are even with the KEY ICON to open the door. Once you have captured the KEY, the doorway will become unblocked.

Now retrace your steps! Hit the right arrow key until the orb rests on top of the second KEY ICON, then click the down arrow key to capture it. CAUTION!! Your orb should be at the bottom now next to a block with and X mark!...If that is exactly where it is hit the X key to rotate to the right and the orb should fall through the now open door.

IF THE ORB IS ON TOP OF THE BLOCK MARKED X!!!!

CAUTION!! BOOBY-TRAP. Look for the block marked with an X. If your orb is in line with this block marked X or resting on top of it! it will EAT you when you rotate to the next chamber by falling on top of your orb.

If that is the case use the right arrow keys to move to the next chamber and then make sure that your orb is clear of the X block, which will fall toward you when you rotate!

After you have hit the X key to rotate right, your orb should be on the bottom LEFT corner near the doorway to the next spiked-ceiling chamber with the booby-trap X block below to the right.

Use the right arrow key to move toward the mouth of the exit door and your orb will fall through to the bottom of the last chamber.

Now hit the left arrow key to move to the corner, then once there hit the up arrow key to jump while again quickly hitting the left arrow key to jog to the left.

Now you are just 2 clicks away from the prize!

Hit the up arrow key 1 time while again quickly hitting the right arrow key to capture the final icon!!

Congratulations. My lowest score was 25! what did you get??

Further updates will be posted here as each new puzzle evolves.

R. Douglas Weber
ANSWER TO THE SECOND SECRET CODE AT ALTARS OF SCIENCE.COM
OPEN THE PAGE SOURCE CODE AND YOU WILL FIND THIS MESSAGE FROM THE ILLUMINATI!
"We will destroy your four pillars, brand your preferiti and sacrifice them on the altars of science...and then bring your church down upon you. Vatican City will be consumed by light."

THE BROTHERHOOD OF THE SERPENT!
THE ROOTS OF MASONRY FROM ANCIENT TIMES ...
THE SECRET POWER HIDDEN IN THE MAGICK
SYMBOLS OR THE FREEMASONS! VIDEO BELOW ...
VIDEO OF REAL-LIFE BOOKS OF MAGICK USED IN
SECRET RITUALS WITH AUDIO!
EX SCIENTOLOGIST TONY CHRISTIAN EXPOSES SECRETS

TOM CRUISE-THE CON-FOLLOW THE MONEY.
SOLOMON'S KEY: THE CODIS PROJECT A CONSPIRACY THRILLER ... PREVIEW!!

FILM AND TV RIGHTS AVAILABLE CONTACT MY AGENT ROBERT DIFORIO
SEEKING SPANISH LANGUAGE,CANADIAN, AND AUSTRAILIAN PUBLISHERS ...
US RIGHTS AVAILABLE FOR THE VOYNICH PROPHECY
VIDEO OF CHRIST'S TOMB IN KASHMIR PRODUCED BY THE
BBC ... "YOU COULDN'T HANDLE THE TRUTH!"
FRANCIS BACON'S THE NEW ATLANTIS
"AMERICA" THE MASONIC DREAM
Video Link: Illuminati and Masonic connections
VIDEO: EVE AND THE BROTHERHOOD OF THE SERPENT ...
Dante's Inferno (Grand Master of the Illuminati!)
The Road to Perdition!
Who was born during a partial eclipse ... elected during a partial eclipse ... and then buried during a partial eclipse?



What was the Ballet of the Chestnuts and where was it held?



What are Saint Malachy's Prophesies ....
Click here to e-mail me your answers!!
Vedio Link: Origion of Symbols of Vatican, vestments DAGON the ancient Fish God.
VIDEO THE VATICAN AND DARK TRUTHS
Cover of Abbe' Ordinaire's Black Rose Notebook!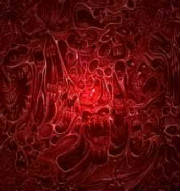 don't stare at it! you may go mad!! Click here for next challenge!

Doorway to the Registry of the Prohibited


"REGISTRUM LIBRORUM PROHIBTORUM"
Horrorfind Banner Exchange
<DIV><FONT style="BACKGROUND-COLOR: #000000" size=1>META NAME="TITLE" CONTENT="Dark Protocols"&gt;<BR>&lt;META NAME="DESCRIPTION" CONTENT="SOLOMONS KEY,SOLOMON'S KEY R DOUGLAS WEBER, the lost symbol quest answers, the lost symbol discovery channel, the hunt for the lost symbol, lost symbol cover codes, lost symbol contest answers,SOLOMONS KEY, THE SOLOMON KEY,Euro-thriller,SCIENTOLOGY HOAX,Vatican conspiracy, The Da Vinci Code,Jesus tomb,lost tomb of jesus,mary magdalene, mariamene,illuminati conspiracy,government conspiracy,L RON HUBBARD,the lost tomb of Jesus,jesus family tomb, suspense in Dean Koontz style, sexy Mossad agent battles the Illuminati,SCIENTOLOGY PLOT,TOM CRUISE,KATIE HOLMES,OTO Scientology,Jack Parsons,OTO Jack Whiteside Parsons, Vatican"&gt;<BR>&lt;META NAME="KEYWORDS" CONTENT="The Da Vinci Code book,SCIENTOLOGY,TOM CRUISE SCIENTOLOGY,SOLOMONS KEY, SOLOMON'S KEY WEBER,SOLOMON'S KEY, SOLOMON'S KEY CODIS PROJECT, OTO HUBBARD,BABALON, OTO CRUISE,government conspiracy, KATIE HOLMES,illuminati conspiracy,sexy thriller,dean koontz horror,Vatican euro thriller,illuminati thriller,richard d weber,mossad espionage,conspiracy illuminati vatican city, Dan Brown, The DaVinci Code, malachi martin windswept house,thriller dean r koontz,protocols of zion,illuminati protocols,occult thrilller,Umberto Eco,Malachi Martin,vatican city illuminati OTO,SCIENTOLOGY,L.RON HUBBARD,foucault's pendulum, alien conspiracy,horror book,horror movie,israeli mossad, vatican city,free e book,amazon.com Da Vinci Code, book, Dan Brown,"&gt;<BR>&lt;META NAME="OWNER" CONTENT="rdw"&gt;<BR>&lt;META NAME="AUTHOR" CONTENT="rweber"&gt;<BR>&lt;META HTTP-EQUIV="EXPIRES" CONTENT="Mon, 31 Dec 2005 00:00:01 PST"&gt;<BR>&lt;META HTTP-EQUIV="CHARSET" CONTENT="ISO-8859-1"&gt;<BR>&lt;META HTTP-EQUIV="CONTENT-LANGUAGE" CONTENT="English"&gt;<BR>&lt;META HTTP-EQUIV="VW96.OBJECT TYPE" CONTENT="Book"&gt;<BR>&lt;META NAME="RATING" CONTENT="General"&gt;<BR>&lt;META NAME="ROBOTS" CONTENT="index,follow"&gt;<BR>&lt;META NAME="REVISIT-AFTER" CONTENT="3 days"&gt;<BR></FONT>
<DIV></DIV>
<DIV></DIV></DIV>
META NAME="TITLE" CONTENT="the lost symbol dan brown,Solomon's Key,angels and demons contest hints and answers,,THE VOYNICH MANUSCRIPT,Dark Protocols da vinci code ,angels and demons movie trailer">
<META NAME="DESCRIPTION" CONTENT="dan brown the lost symbol,the lost symbol dan brown preview,the lost symbol EXPLAINED,dan brown lost symbol revealed,solomon's key,davinci code,angels and demons contest hints solution,voynich manuscript,solomons key,free answers to Da Vinci Code contest, answers to the lost symbol quest, code on cover of the lost symbol,secret messge in angels and demons trailer, altersofscience, angels and demons secret,last supper new da vinci code, Slavisa Pesci,Euro-thriller da vince code,solomon's key,Vatican conspiracy illuminati,angles and demons,da vinci code movie preview scenes,the solomon key dan brown,the solomon key,solomon's key,solomons key, scientology plot,tom cruise,the gospel of judas,jesusfamilytomb,jesus tomb,james cameron jesus,dvc movie actual scenes,voynich code,solomon's code,answers to da vinci code challege,answers to davinci code contest, sexy Mossad agent vs the Illuminati Vatican,vatican secret archives,solomon's code,whitley strieber unknowncountry.com,The Da Vinci Code,conspiracy thriller,codebreaker challenge,umberto echo,malachi martin,vatican angels and demons,davinci code links,ambigram,weber richard,richard weber,r douglas weber,russian illuminati angels and demons trailer secret message, secret angels and demons, the lost symbol dan brown,voynich manuscript,voynich history,conspiracy theories,angels and demons,davinci code,new da vinci code last supper,Slavisa Pesci,last supper da vinci code,solomons key,solomon's key, the solomon key, solomons key codis project,the Da Vinci Code contest,conthriller,romanian thriller solomon's code, the lost symbol dan brown,">
<META NAME="KEYWORDS" CONTENT="dan brown the lost symbol,lost symbol quest answers,the lost symbol dan brown revealed, lost symbol back cover codes, pigpen cipher lost symbol answers, answer to lost symbol cover codes,answer to lost symbol quest, dan brown's newest novel,angels and demons secret message, angels and demons contest answers soluton hints,conspiracy theories,preview the solomon key,copyright2003, all great truths begin as blasphomies, r douglas weber, the lost symbol decoded,solomons key r douglas weber, the solomon key,katie holmes tom cruise baby,scientology cult tom cruise,sceintology hubbard,scientology plot,jack parsons, crowley scientolgoy, the lost symbol dan brown,tom cruise scandal,katie holmes,angles and demon movie,angels and demons images film, scientology, katie holmes baby, the solomon key dan brown,free answers to da vinci code challenge,jesusfamily tomb,preview da vinci code film, solomon's code,government conspiracy,richard weber,weber richard,r douglas weber,weber richard d,richard d weber,dean koontz book,jesus family tomb,dean koontz e book,government conspiracy coverup,solomons key the codis project,the gospel of judas,angles and demons,jesus tomb kashmir,jesus tomb family,mariamene,mary magdalene, dan brown,black magick scientology, l ron hubbard, tom cruise scientology,elvis presley, elvis and me, elvis and me amazon.com,voynich code,solomon's code,solomon's key, CODIS,jesus dna,lost tomb jesus,russian illuminati thriller, russian vaticn thriller,strieber unknown country,dean koontz horror fans,The DaVinci Code book review,codebreaker challenge,amibigram,the Gospel of Judas,The davinci code amazon.com, official website of bestselling author dan brown,newest novel the solomon key,vatican secret archives,The Davinci Code official website,Vatican euro thriller,illuminati conspiracy,richard d weber,mossad espionage,jesus tomb discovery,conspiracy theory,government conspiracy,Unknown Country,illuminati vatican,malachi martin windswept house,thriller dean r koontz,protocols of zion,illuminati protocols,occult thrilller,horror movie, horror book,the lost tomb of jesus, The DaVinci Code,horror sex,Umberto Eco,Malachi Martin,vatican illuminati, angels and demons, Da Vinci Code links,author Dan Brown official website,, The DaVinci Code book review,James Bond,davinci code photos,locales from davinci code, Israeli mossad,alien conspiracy,free e book,DaVinci Code dan brown,dan brown the solomon key, richard weber,weber richard, solomon's code,voynich code,solomon's key,solomons key weber, lost tomb of jesus,angels and deomons contest answers, the lost symbol dan borwn, lost symbol dan brown,">
<META NAME="OWNER" CONTENT="rdw">
<META NAME="AUTHOR" CONTENT="rweber">
<META HTTP-EQUIV="EXPIRES" CONTENT="Mon, 31 Dec 2005 00:00:01 PST">
<META HTTP-EQUIV="CHARSET" CONTENT="ISO-8859-1">
<META HTTP-EQUIV="CONTENT-LANGUAGE" CONTENT="English">
<META HTTP-EQUIV="VW96.OBJECT TYPE" CONTENT="Book">
<META NAME="RATING" CONTENT="General">
<META NAME="ROBOTS" CONTENT="index,follow">
<META NAME="REVISIT-AFTER" CONTENT="4 days">
Last month, while in Florence, Professor Langdon uncovered an ancient parchment that historians now believe may be the work of Leonardo da Vinci. The encoded parchment—bearing the name La Profezia (The Prophecy)—raised eyebrows when scholars discovered it was signed "LSPDV." (Leonardo's full name was Leonardo Ser Pieri Da Vincio).

More intriguing still is the legend that the visionary Leonardo, in the days before his death, made a powerful prophecy about the future. Could this be Da Vinci's long lost prediction? Historians remain eager to learn what this parchment says. The code has yet to reveal its mystery, but Robert Langdon is very close to finding the key to deciphering the message.
Leonardo's encoded message consists of 24 symbols. Robert Langdon is certain there exists a key, and he is working very hard to find it.

The "Sacred Geometry" of the Masonic layout of streets in Washington, D.C., will most likely lead Brown's Professor Langdon to discover that Fort Marcy Park lies along the same line as that made by the National Mall, which lies between the Washington Monument and the Lincoln Memorial, and that extending that line almost all the way across the United States would pass directly through the Mormon Tabernacle Temple in Salt Lake City, Utah. (Oddly, the Mormon Tabernacle is closed to the public throughout 2006.) Even more eerie, a line drawn from the Washington Monument to Rock Creek Park, where the body of Chandra Levy, a attractive Jewish woman who was a federal Bureau of Prisons intern and the secret lover of a Congressman, was found in 2002, would, if extended, pass through the Scottish Rite Freemasonic Center in D.C., as well as through Freemason's Hall in Philadelphia, Pennsylvania. Above Levy's name is handwritten the words "Shari Eli." Perhaps a character name? Chandra is Sanskrit for "light," that which Masons claim to seek.

One of the strangest pages may be this list of statues and monuments in the Washington, D.C. area, with perplexing phrases after them:


D.C. Masonic Temple — Irish ale
Jeff Memorial — A fenced in miser
Albert Pike statue — Fresh cad onto a monk
Persephone statue on Capitol — Hi, Israel
Geo. Washington Masonic Memorial — Print a rug, Ben
Washington Obelisk — Accords femmes

Notes: The last one may refer to the Washington Monument. "Accords femmes" translates from French into "women's agreements."

George Washington and Albert Pike were both Freemasons, as was Ben Franklin, who may be the "Ben" referenced in one of the phrases. "Ben" may also refer to the character Ben Gates in the film National Treasure.

The message of the Georgia Guidestones, written in English, Russian, Hebrew, Arabic, Hindi, Chinese, Spanish, and Swahili is:


Maintain humanity under 500,000,000 in perpetual balance with nature.
Guide reproduction wisely — improving fitness and diversity.
Unite humanity with a living new language.
Rule passion — faith — tradition — and all things with tempered reason.
Protect people and nations with fair laws and just courts.
Let all nations rule internally resolving external disputes in a world court.
Avoid petty laws and useless officials.
Balance personal rights with social duties.
Prize truth — beauty — love — seeking harmony with the infinite.
Be not a cancer on the earth — Leave room for nature — Leave room for nature.